Focused on providing smart, objective answers for retirement planning, serving Kalamazoo / Battle Creek / Marshall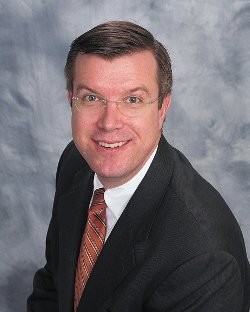 My educational background is that I earned my MBA with honors from the Kellstadt Graduate School of Business at DePaul University in Chicago. I maintain a series 7 and series 66 registrations through LPL Financial and state specific licenses for Insurance. Being able to provide access to insurance and investment products enables me to look at a client's financial situation and be objective as to what can be solved with the available resources.
My personal background is that I am blessed to be married to my wonderful wife for twenty years and we are blessed with our three children. I own a home, transportation, pay taxes and have to solve the same financial situations that you do. The financial situations I help my clients solve are options for savings, finding appropriate insurance strategies and giving back through charitable giving. I grew up in Western Pennsylvania and appreciate hard work and friendly service.
If you answer "Yes" to either of these questions I can help.
Are you are trying to plan for yourself and want to know if there is anything else you could be doing?

---

Are you wanting a second opinion on what you have picked up as part of your portfolio through the years?
You don't have to go at this alone and you can get the answers you need quickly and easily. We can help answer the questions:
What is appropriate for our situation? What options are available to me?
WHAT DO WE DO?
We review individual situations and introduce ideas and strategies. We follow a process to deliver a professional strategy that will help to address your concerns and help provide confidence to you on what is most important to you. Some of the more common areas we address with clients are:
Financial Needs Assessment
Life Insurance reviews
Investments
College Savings
Long Term Care Insurance
Pension distribution
401(k) rollover services
Whether your business is My Family Household Inc., a dental practice, a team of physicians, a small manufacturer or a family business there are fundamental basics that we do not want to complicate.
Compliance and ethical behavior
Retirement savings
Investments
Insurance protection
Long term care insurance
We take a holistic approach for providing personal financial solutions. We are consistenly continuing our education to help keep current with the ever changing regulations and rules for retirement conservation strategies.
We work to make sure you are receiving value for your situation and how you balance risk and returns. We provide annual financial review services to assist businesses and individuals with setting realistic goals. You will get a snapshot of your current financial situation and an action plan to help work toward your goals. Most important you will know what you own, why you own it and we will help to determine if it is appropriate for you.
As part of KCCU Investment Services Team, we rely on research from LPL Financial. We draw on the newest technologies without losing sight of the oldest truths. Our customized programs help you work toward preservation and growth of your wealth by delivering an unprecedented level of personalized service. In addition, we access a benefit team to provide experience in design and setup of key areas:
Pensions
401(k)
Group Benefits
Buy Sell Agreement Funding
Estate conservation Strategies
Succession strategies
Retirement Income
The major benefit of working with our firm is service and our willingness to go above and beyond. We are available to you in 14 locations throughout Southwest Michigan in the branch offices of Kellogg Community Credit Union. We find that some clients didn't know what they didn't know about financial services. We make the time to answer your questions and deliver the knowledge you need to make the right financial decisions.
We encourage you to explore our site and learn more about the services we provide. If you would like more information on our firm, please email me or call me direct at (269) 441-1555
. We look forward to hearing from you.
Sincerely,
Jerry Pawlowicz, MBA